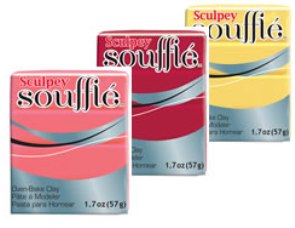 Sculpey Souffle is an innovative lightweight clay perfect for jewelry making!
Its strength and ability to hold detail makes it an excellent clay for advanced techniques such as mokume gane, bargello and caning.
It is strong and self supporting and doesn't crack in large pieces which makes it great for larger clay projects as well. Comes in 22 fashion forward colors.
Buy Now