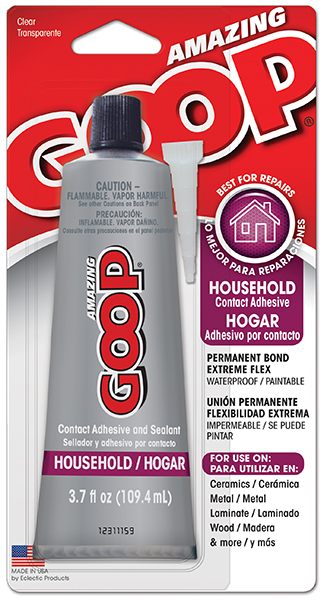 From the Manufacturer
Eclectic Household Goop Contact Adhesive & Sealant is the strongest single component adhesive. Bonds to metal, glass, wood, cement, and more. Repairs dishes, game gear, tools, toys, birdbaths. Seals faucets, linoleum, tile, plumbing, drains.
Product Description
Household Goop is an all purpose contact adhesive and sealant. This product compared to regular glue has superior bondage to surfaces such as glass ceramic wood laminate fiberglass and tile. Item is clear in color waterproof and paintable. Warning: Flammable vapor is harmful.
Available in 3.7 Ounce
Buy Now